Turnkey Submarine Networks
The economics of submarine cable systems demands that optical capacity and capability from seabed to city must be maximized
Swiftly delivering undersea networks through best-in-class project management, strategic partnership and industry-leading suppliers.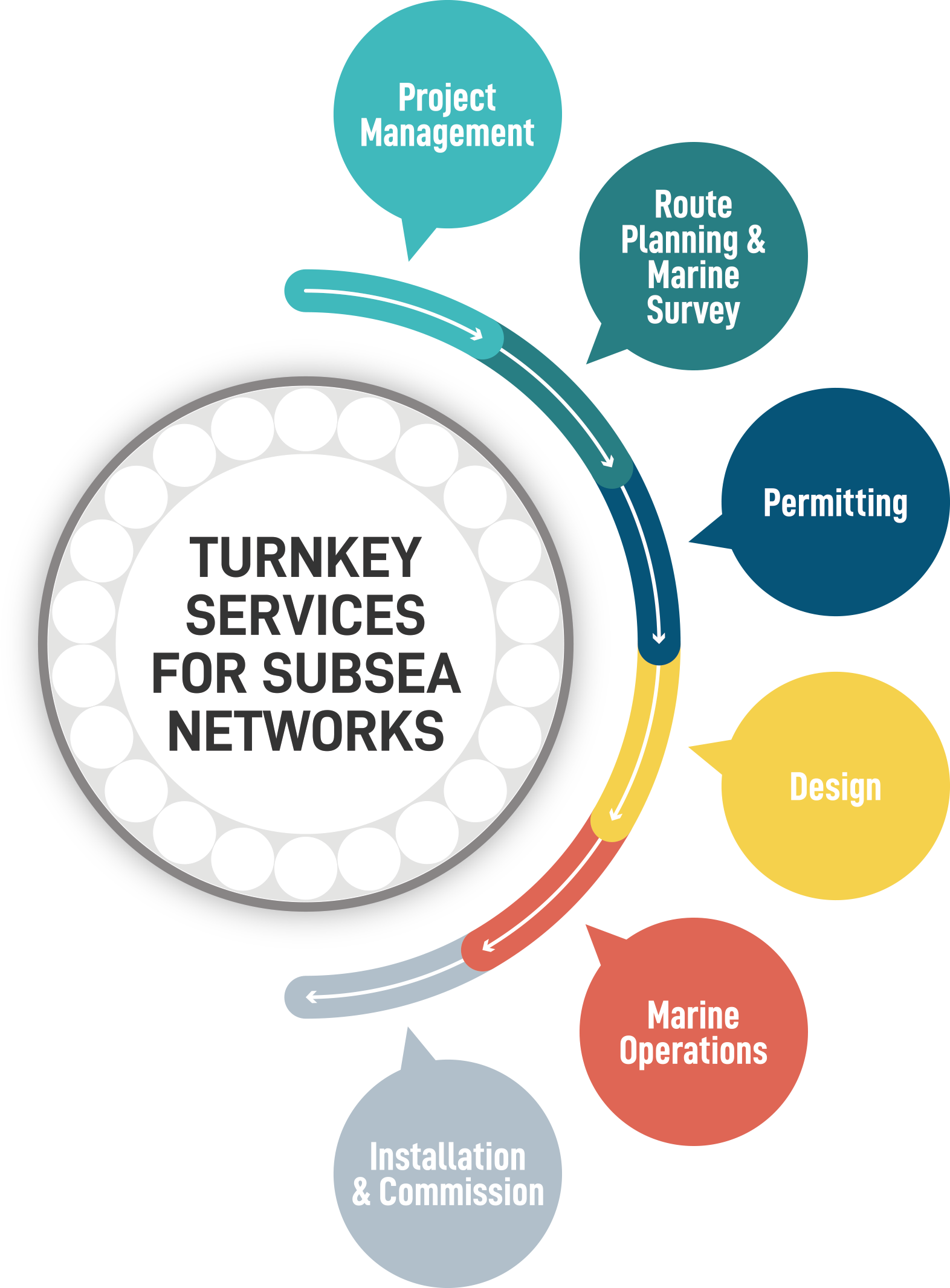 From initial route design and survey through to marine, installation and commissioning, our team have significant subsea project management expertise and expertise in both unrepeatered and repeatered networks
Our team's expertise and know-how combined with Xtera's continuous technology innovation, that is underpinned by leading-edge research and development, enables us to deliver subsea systems efficiently, with maximum capacity and capability.
Xtera's turnkey project management supply services: System Design Project Planning & Feasibility Studies Desktop Study Route Survey & Cable Engineering In-House Permitting Service Route Clearance Shore End & Installation Operations Post Lay Inspection & Burial Station Development Testing and Commissioning Training Maintenance & Operational Support
Xtera's core team is made up of industry experts each with 20 to 30 years' experience in the design and installation of submarine cable systems
The systems design team includes specialists in the simulation of undersea optical systems who have developed highly specialized modelling tools and a dedicated optical test-bed, allowing us to optimize transmission solutions to individual networks. Xtera has deployed its optical networking solutions in over sixty countries across five continents.
Xtera's turnkey project management expertise and industry partnership provides system operators with the confidence and expertise needed to assess, design, build and commission submarine cable solutions that deliver high performance, capacity and capability end-to-end. Our team is on hand 24 hours a day to provide technical support and expertise to cable system operators.
Xtera offers comprehensive training courses that prepare the customer to operate and maintain their system. Training courses are adjusted to suit individual customer requirements.
XteraCare™ and On-Call Premier are two support packages available for all the products that Xtera supplies for a project, including those products sourced from other suppliers. 24-hour access to technical assistance Second-ine support from Xtera engineers Repair or replacement Softwear upgrades Value-added professiobal services